Cocktail Catering for Weddings, Events, Exhibitions around Malta and Europe
A UNIQUE EXPERIENCE FOR AN UNFORGETTABLE MOMENT
Molecular Fusion is the first and only bespoke molecular mobile cocktail service in Malta and Gozo
We guarantee to entertain and tailor make each drink, ensuring that every single one of your guests has the best experience possible. You can have a truly hands on approach and design your own specialised cocktails, or, sit back, relax and enjoy the show. Everything we do has theatre to it.
We use the finest organic and freshest ingredients to ensure the taste exceed your expectations.
Once you have tried one of our drinks all others become, well… boring.
MOLECULAR MOBILE COCKTAIL CATERING BAR FOR HIRE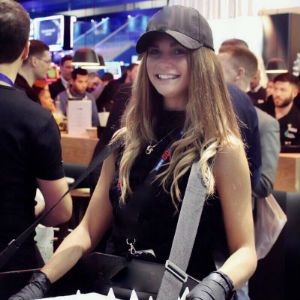 PERSONAL
Explore a range of exquisite, modern and delicious cocktails that fit your taste, style and budget.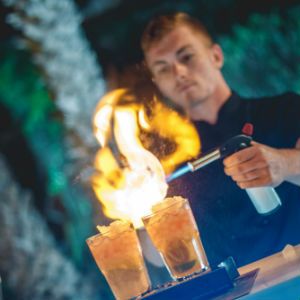 UNIQUE
Jaw dropping and mouthwatering cocktails leaving you astonished and wanting more time and time again.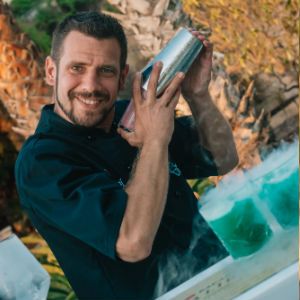 RELIABLE
Expert coordination, gracious service and exceptional taste. Discover a cocktail service that will go beyond your expectations.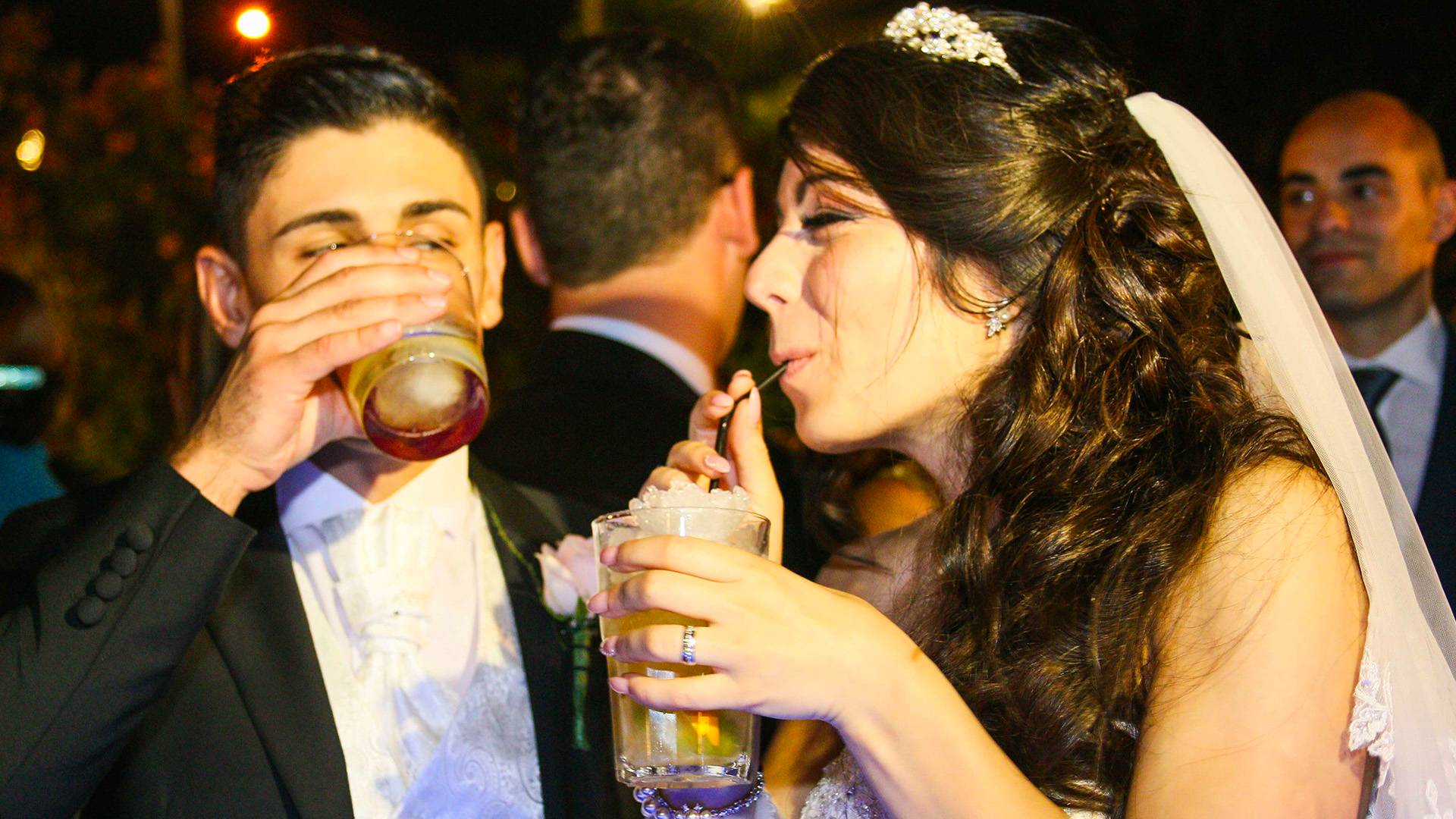 Cocktail service for weddings
Make your wedding unforgettable with Molecular Fusion's cocktail bar hire service. Our range of exquisite, modern cocktails can be tailored to your taste, style, and budget. Our unique creations will astonish and leave you wanting more, ensuring a memorable special day. With expert coordination, gracious service, and exceptional taste, our dedicated team exceeds expectations. Discover perfect options for your wedding with our cocktail bar hire service. Get in touch today and raise a glass to a perfect celebration!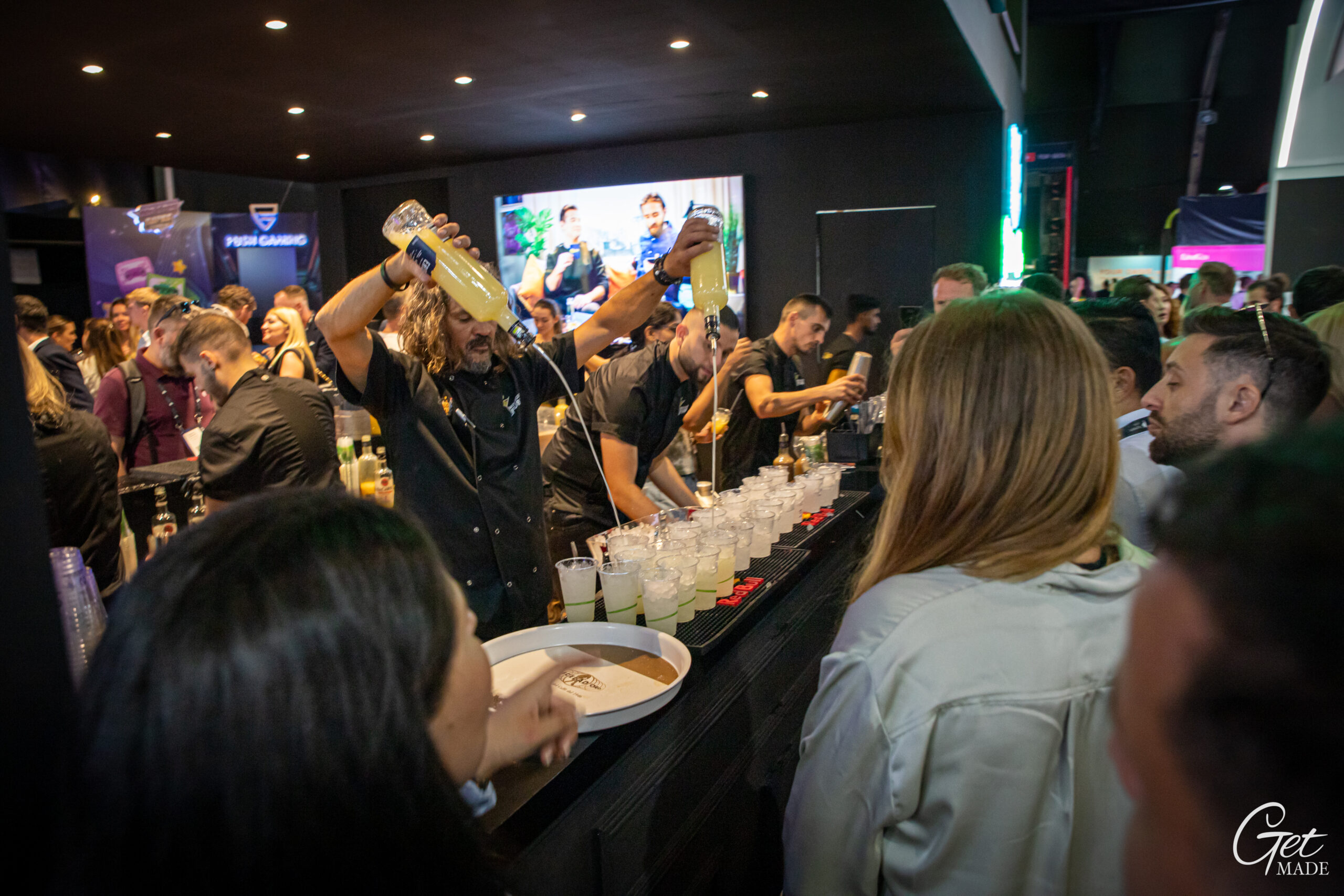 Cocktail catering for your conferences & events
Welcome to Molecular Fusion, your premier destination for professional cocktail catering. Experience our bespoke molecular mobile cocktail service, offering exquisite cocktails tailored to your taste, style, and budget. Discover jaw-dropping and mouthwatering creations that will leave you astonished. With our expert coordination, gracious service, and exceptional taste, we'll go beyond your expectations to ensure an unforgettable event. Stand out and host the ultimate conference or event with Molecular Fusion cocktails. Contact us today to learn more.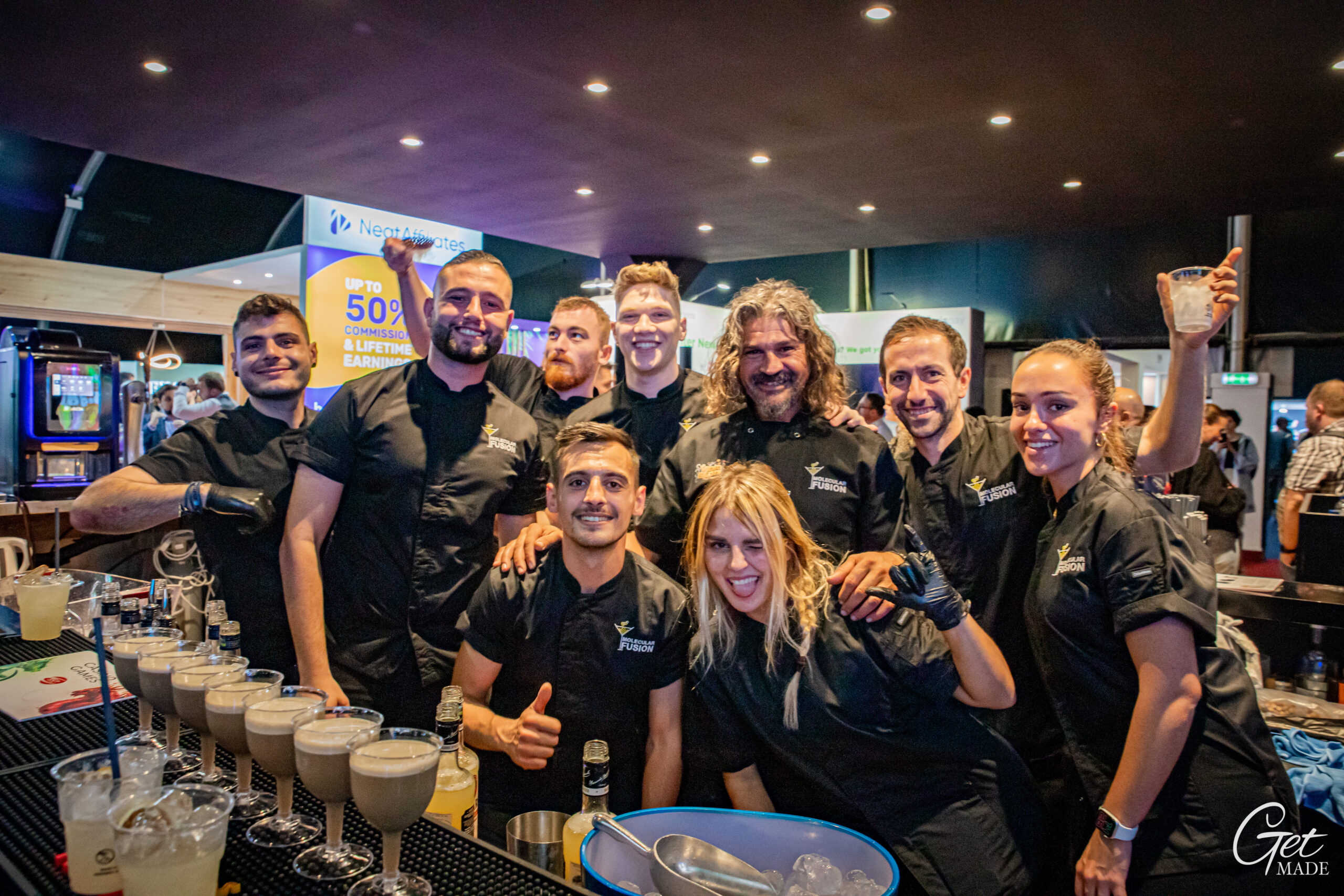 Meet Eddie Bonello
and the team…
How did it all begin? What makes us so different? Why should you choose us? Do molecular cocktails really taste better?
INSPIRED
Ever since I can remember, I used to ponder about the leading entrepreneurs I read about. What was their story? What shall I strive to create? What difference can I make on the Maltese Islands? (An underappreciated gem, if I may add…)
My adventure began when I was introduced into the world of mixology. I will never forget when I stumbled upon 'The Molecular Mojito Sphere'. I thought my eyes were playing tricks on me. At the time, it seemed like a mojito had just been blown into a bubble by magic. I was amazed.
Along the way I have met some inspirational people, built strong relationships and continue to conduct endless research while gathering an abundance of ideas, recipes and techniques while expanding our offerings and creating non-alcoholic related services such as Nitro Coffee, Nitro Scoop, The Walking Dragon and Juice N' Go.
CREATING THE LAB
The kitchen became an Alchemist Bar and for weeks I experimented creating crazy potions. You could say I found my calling. Molecular Mixology. Some things just have to be experienced to believe. From that day on, Molecular Fusion was born.
Now the lab is a bit more sophisticated, with a team of trained molecular mixologists, each with their own creative style and flare conjuring up their own magical concoctions with liquid nitrogen, dry ice and fire. It's not your typical office.
GO MOLECULAR
Molecular Fusion is the first and only bespoke cocktail service on the Maltese Islands.
We offer a range of services and packages for all types of weddings and events and have had the opportunity to offer our services to many companies, brands, corporations and private individuals both locally and internationally.
What our clients have to say about us
"This is WOW! Cocktails with high quality spirits, innovative techniques and fresh fruit. Taste is amazing, great show too."
"The Best Cocktail Bar Ever, our guests were all surprised with the cocktails and we keep getting great comments. Thank you for taking real good care of the bride and groom and bridal party!"
"Molecular Fusion certainly exceeded expectations. The guests loved every second, and the bar was always full."
frequently asked questions
What are Molecular Cocktails?
A molecular cocktail is the new way of drinking in the 21st century. All our cocktails involve at least one element, or combination of, liquid nitrogen, fire and dry ice. Molecular Fusion brings science to the shaker by creating new flavours, textures and surprising presentations which will completely enhance your experience.
Do you only cater in Malta?
Not only in Malta no! We can, of course, cater anywhere in Malta and in Gozo, however we are also available to offer our services for clients internationally for weddings, events, conferences, functions and product launches. We have had the pleasure of serving our molecular cocktails, so far, in Macau, England, Italy and Manilla. 
Is everything you do safe?
You bet! All our molecular cocktails are 100% safe to drink.
Certain molecular techniques can be very dangerous. The incorrect use of fire, dry ice and liquid nitrogen can cause severe burns when not prepared or handled correctly and only trained Molecular Fusion staff ever handle these substances. You, and your guests, are never exposed to any fire related materials or liquid nitrogen, only their amazing effects!
Is it true? Are you more popular than other bars?
We will let you decide that. We're unique. Molecular Fusion creates an atmosphere that can't be beaten. Guests are intrigued, amazed, delighted and satisfied time and time again. Once you have tried one of our cocktails, all other drinks become well… boring. 
How long do Molecular Cocktails take to make?
The time it takes to create molecular cocktails varies depending on the cocktail and the techniques involved. Jellies and spherification need hours of preparation beforehand whereas foams and airs can be made almost instantly. Always discuss your needs with us in advance to ensure we can always provide exactly what you want and always have the right equipment at hand.
At the bar itself, it may take a little longer than the average bar, but we never disappoint. What we do is a science and an art form combined with theatre. Whether you choose a fiery, smoked, liquid nitrogen or interactive cocktail you are immersed from the moment it begins. You're not waiting, you're involved!
Do you use fresh fruit?
Always. We have a strict policy to only use fresh and local fruit. We source fresh limes, oranges, lemons, strawberries and raspberries on the day of your event. The team prepare all fruit at the venue, while setting up the glasses for our famous Brule' family of cocktails.
Everything else is prepared in front of you, as you order.
We never use any bottled purees, pre-mixed cocktails, preservatives, or bottled citrus juices. You will never find any blenders or imitations with Molecular Fusion. You deserve better.
"Eddie Bonello has the perfect mix, the best cocktails and his charming bar staff that go a long way!"
"The Best Cocktail Bar Ever, our guests were all surprised with the cocktails and we keep getting great comments. Thank you for taking real good care of the bride and groom and bridal party!"
"Molecular Fusion certainly exceeded expectations. The guests loved every second, and the bar was always full."
Jeremy and Marcon Seywell
"Is there a 6th or 7th star??? Brides and grooms to be… You cannot have a wedding without Molecular Fusion. Eddie stands out from the competition and your guests will thank you on the day."
"This is WOW! Cocktails with high quality spirits, innovative techniques and fresh fruit. Taste is amazing, great show too."
"You are simply the best! So professional in what you do. Great service, quality products and innovation. We are definitely coming back for more."
"If you want something fresh and creative for whatever event you may have in mind, then Molecular Fusion is the way to go! Wonderful service given by friendly professionals who are clearly passionate about what they do. Highly recommended!"
"A BIG thanks goes to Molecular Fusion Cocktail Bar service… Thank you so much for being a part of our special day. It was truly the best day of our lives and the guests where amazed with the service, display & taste…"
"Amazing cocktails! If you are looking for something to spice up your party then you have found it! Thank you for the unique experience!"
Mari-Liis Holmberg
"WOW! Passion… Elegance… Kindness. Art pure. Honored to have you in Art Malta on Tour. Thank you Eddie."